Samosas are one of the delicacies famous in the month of Ramadan. It is also enjoyed otherwise in any season or occasion. Its crispness and softness is a treat for people of all ages. There is always a flexibility of trying out various stuffings apart from Keema to make a Samosa.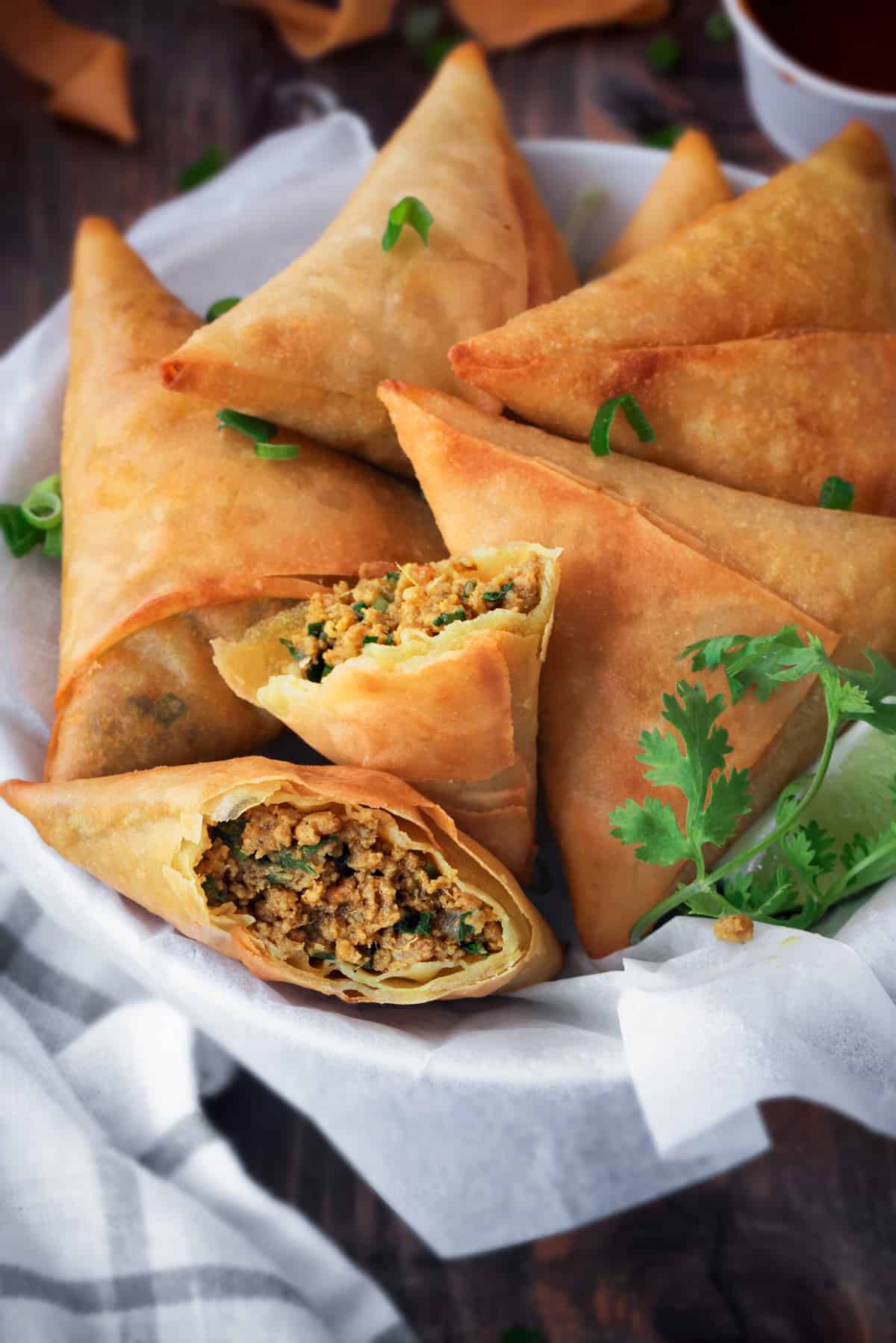 Keema ( minced meat) 250 gms
Samosa patti 18 – 20 nos (I used Switz brand patti)
Spring onions 1¼ cup chopped
Ginger garlic paste 2 tsp
Green chili 1 (chopped) ----- Optional (Only if you prefer hot)
Oil 2 tbsp + for deep frying
Coriander leaves 2 tbsp (Chopped)
Flour paste – A mixture of APF(All purpose flour) and water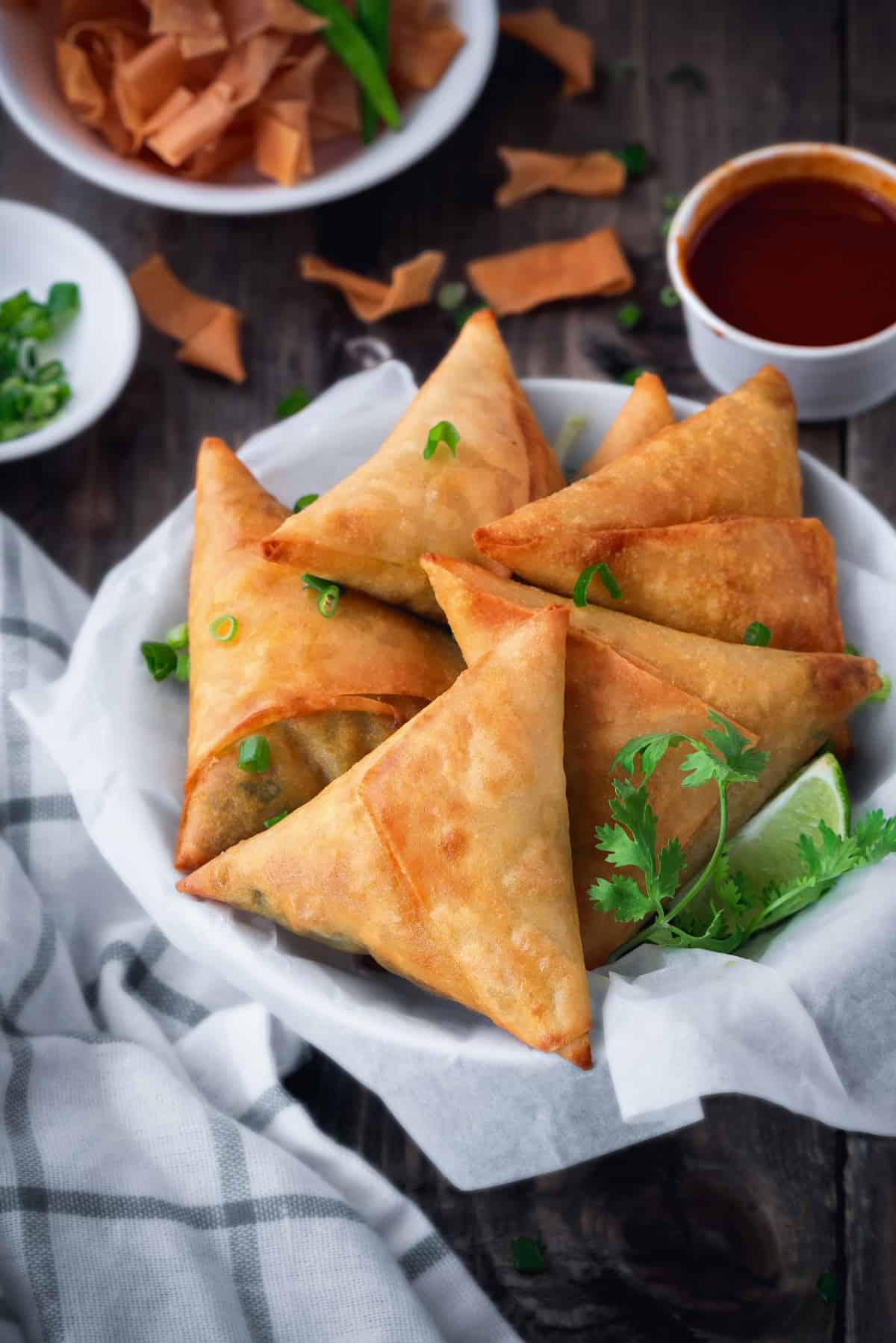 In a heavy bottom pan, heat oil. Add onion, fry well till light golden brown.
Add minced meat and all the dry masala powders, salt, little water and cook well till done. All water should be dried up.
Add chopped coriander leaves, lemon juice. Mix and take it off the stove. Let it cool.
Mix the spring onion with the minced meat. Make a well in the center of the mixture.
Heat the charcoal till read hot. Place a small steel bowl in the center of the mixture.
Put the heated charcoal in the steel bowl and pour 1 tsp of ghee over it to create smoke. Immediately, cover it with a tight lid to allow the smoke to penetrate in the mixture. Let it stand for 15 mins.
Make a cone of the samosa patti, fill the mixture in it and wrap the sides to form a triangle.
Seal the edges using a flour paste. Do not overfill the cone with the mixture as it may cause the patti to tear or overflow.
Repeat the same procedure till all the mixture is used up.
Heat oil in a kadhai. Once oil gets hot, reduce the heat to medium-high and fry the samosas well till crisp and golden brown. Do not fry on high heat to avoid burning of the samosas.
Serve hot with green coriander and mint chutney or simply with tomato sauce.