In my earlier post, as I mentioned the October is the month of festivities loaded with sweets and savories. Yesterday, on the event of Eid-ul-Adha, I had made up my mind to make something different than the usual Sheer kurma or Sevaiyan, but then what? After running my thoughts all over whatever I can, I wondered how about making a Barfi with an eccentric fruit. That's it, after that everything just started falling in place when Kiwis captured my attention and inspired me to make this delicious heavenly sweet named "Kiwi Barfi". Without further ado, lets get cooking…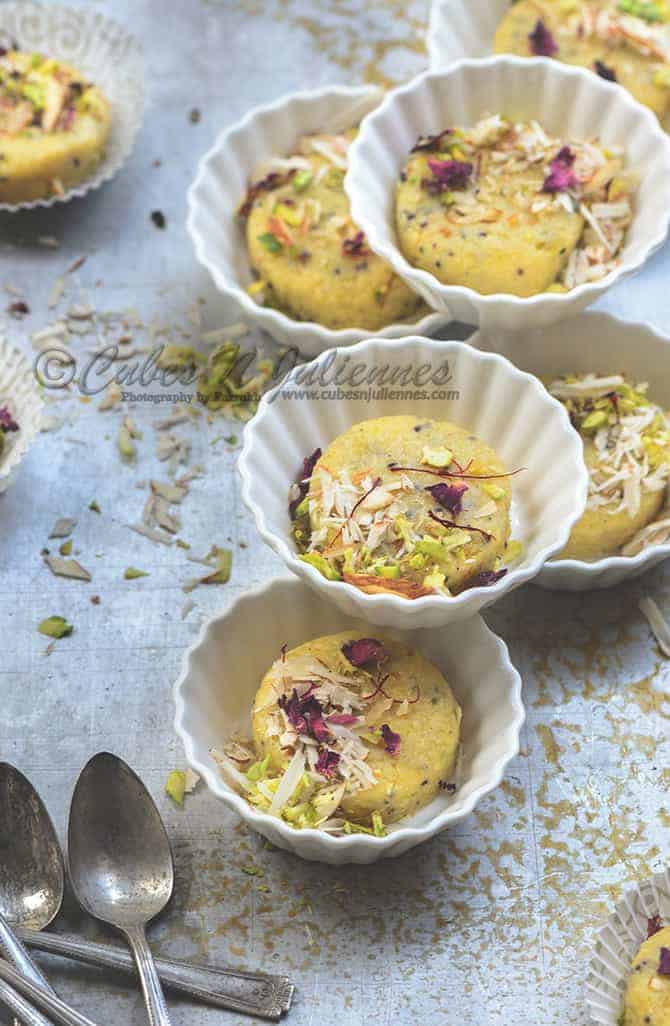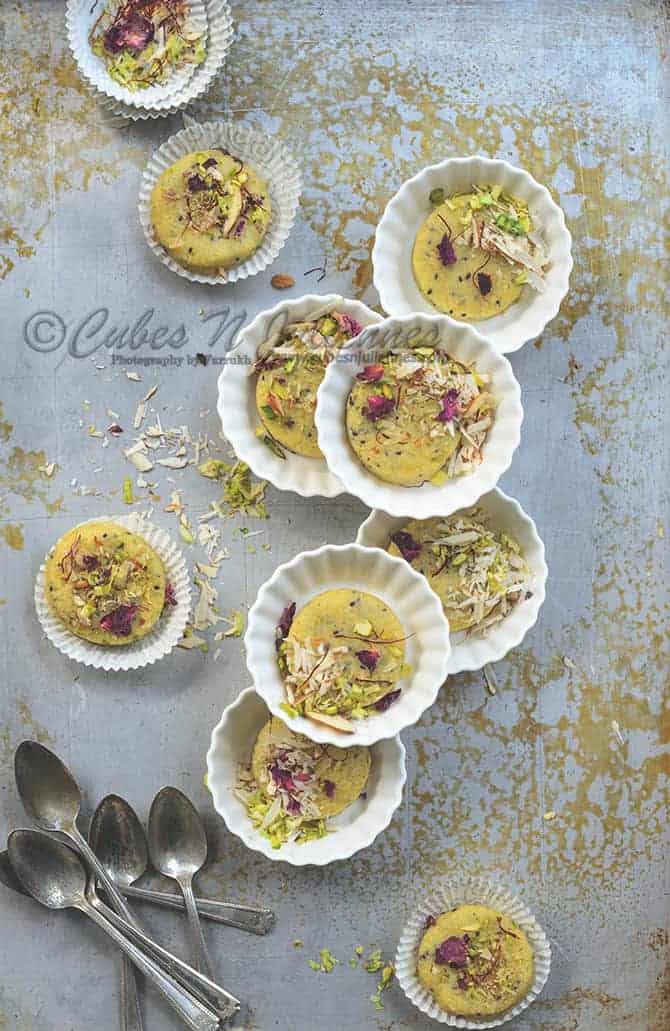 Ingredients:-
For kiwi sauce:
5 nos, ripened kiwis(peeled and crushed or finely chopped)
For Barfi:
½ cup, sugar (you may increase or decrease the quantity as per preference)
For garnish:
Slivered almonds and pistachios
Method:-
In a heavy bottom pan, combine kiwi and sugar. Cook till it reaches the thick sauce consistency. Take it off the stove and keep it aside.
In another pan, combine milk, milk powder, saffron and chenna /paneer and cook till it starts thickening, stir intermittently to avoid burning.
Add cooked kiwi, cardamom powder and sugar. Cook till thickens and leaves the pan to form soft dough. Take it off the heat.
S

pread it on a greased thali, tray or cake tin.
Allow it to cool completely till set. Refrigerate.
Garnish the top with slivered almonds, pistachios and saffron. Cut the barfi into desired shape. Top with saffron and silver paper.
NOTE : - You can keep them in airtight container and refrigerate them for later consumption. You can preserve them upto 3 to 4 days.