You never know when a small thing can bring bliss and fun to your life. This Espresso chocolate mousse is one of the kind where you will find yourself lost in the silkiness and melodiousness. Chocolate also has a history of being a turn on when the mood sways up and down. This dessert is just the right thing to set you up and going with minimal of efforts and a commendable outcome. Let's quickly go through it…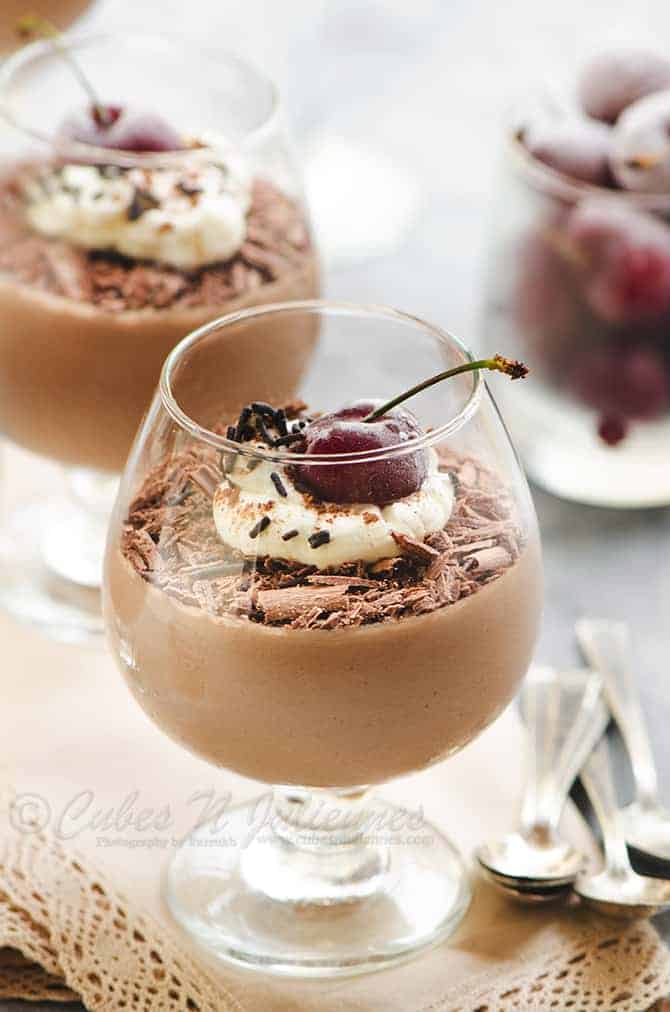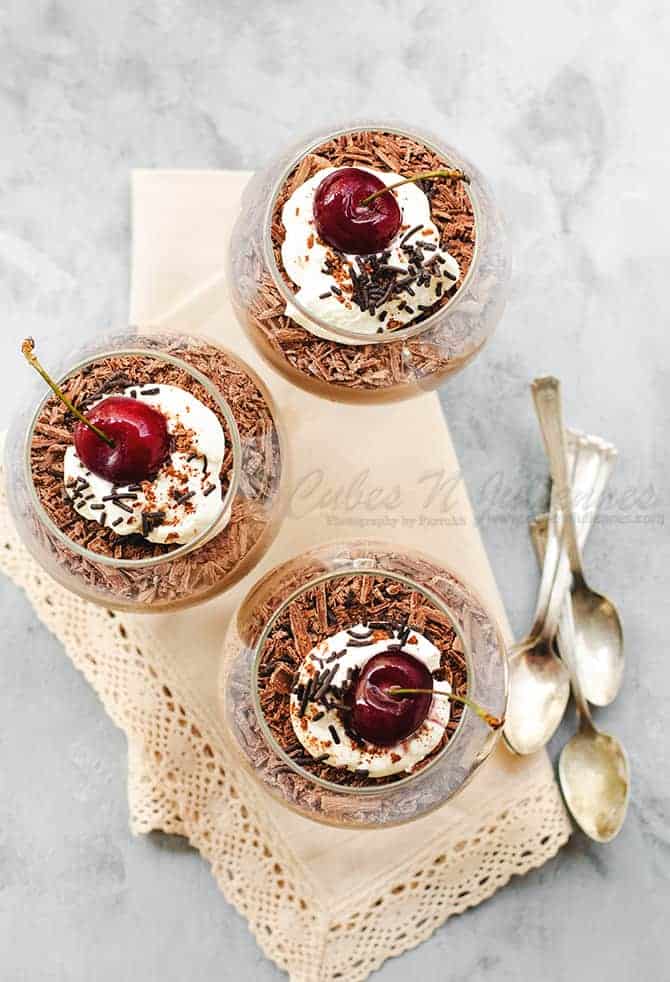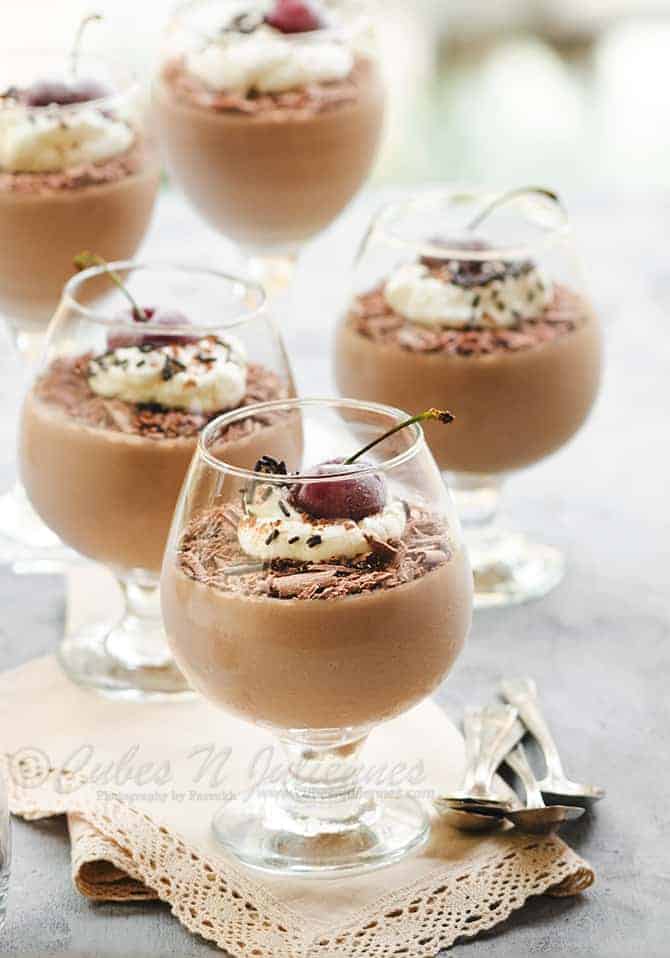 500 ml, heavy whipping cream (chilled)
75 gms, powdered sugar/ confectioner's sugar (you may add more if more sweetness preferred)
100 gms, dark chocolate (grated/chopped)
75 ml, espresso/strong black coffee
1½ tsp, gelatin, dissolved in ¼ cup hot milk
For garnish:
Chocolate vermicelli, chocolate shavings, whipped cream and cherries
Melt the chocolate in a double boiler or microwave.
Combine espresso and melted chocolate well and keep it aside.
Whip cream along with sugar till it forms a stiff peak. Preserve little whipped cream for garnish.
Combine chocolate coffee mixture, gelatin dissolved in milk and whipped cream very well.
Pour the prepared mixture in short glasses or bowls or goblets to be served.
Refrigerate till set. I kept it overnight to ensure complete stability.
Garnish with chocolate shavings, whipped cream, vermicelli and cherry.