I have always relished Cajun spiced potato and Grilled Cajun prawns at one of my favourite barbeque outlets. So, I had to make this for my own to make varieties out of Cajun spice for myself whenever I get a craving for it. All the ingredients required to make a Cajun spice are mostly available in every house and the mixture is indeed an instance mix one. There was no reason for me to not make it and share it with you all. Here is the easy and simple Cajun Spice mix recipe..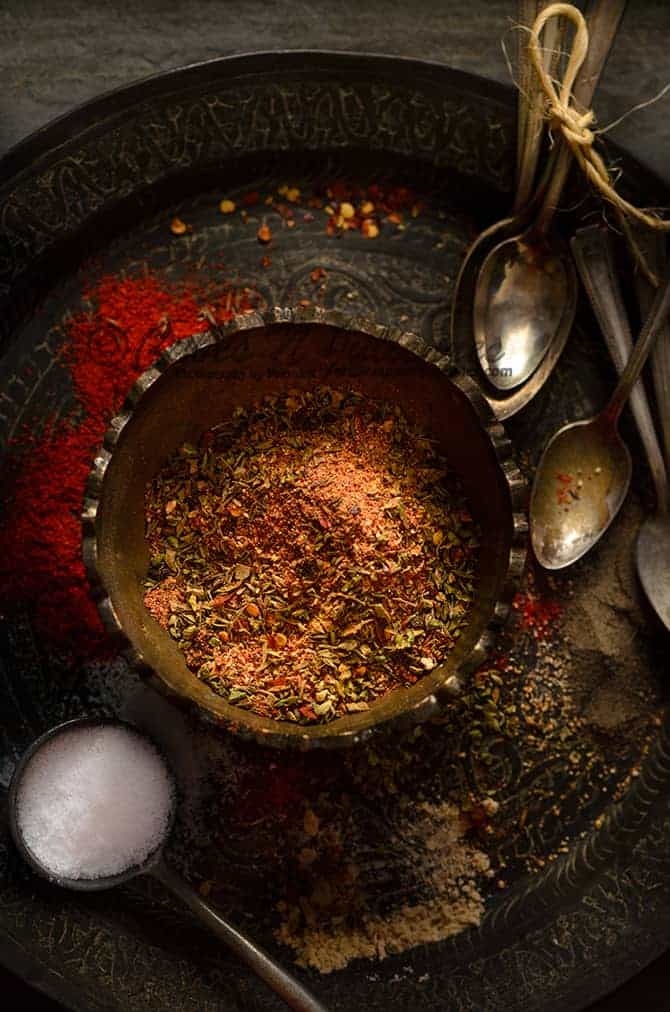 2 tbsp, garlic powder
1 tbsp, crushed/ground black pepper
1 tbsp, onion powder
1 tbsp, paprika
1 tbsp, cayenne pepper
1½ tbsp, dried oregano
1½ tbsp, dried thyme
½ tbsp, red chili flakes
1 tbsp, salt
Method:-
Combine all the ingredients well and store in an air tight container
You can use it for flavoring of meat, veggies, chicken, seafood,bakes, fries, burgers and so on…..NOTE:- IF you need to keep a check on salt for health reasons, you may reduce the quantity of salt as needed.