A great combination of orange and blueberry embedded deep in short cakes to be enjoyed any time of the day.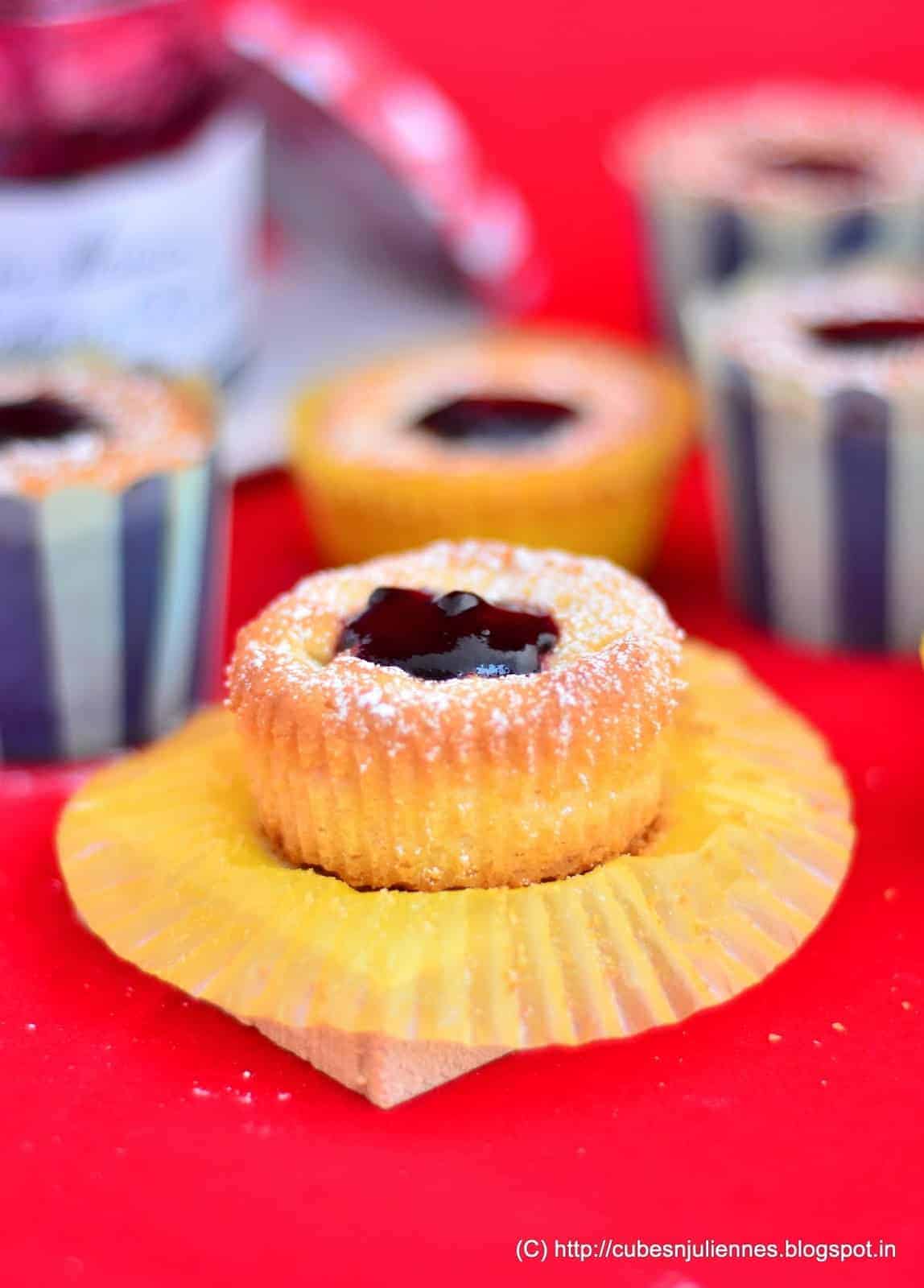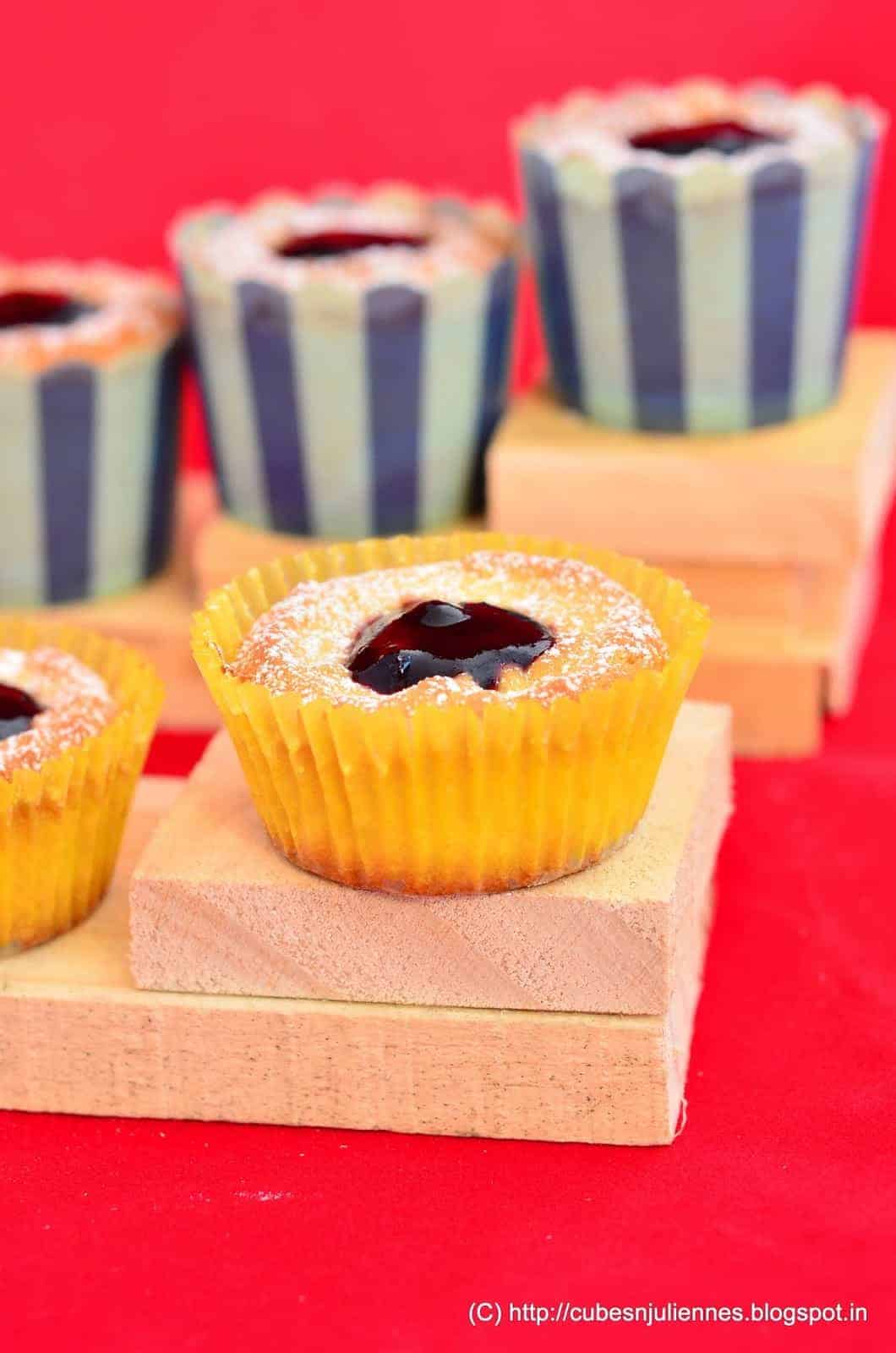 INGREDIENTS:-
180 gms, all-purpose flour
250 gms, unsalted butter, softened
50 gms, corn flour
100 gms + for dusting, confectioners sugar
50 ml, orange juice
½ tsp, baking powder
½ tsp, orange essence
zest of 1 orange
3 tbsp, blueberry preserve or jam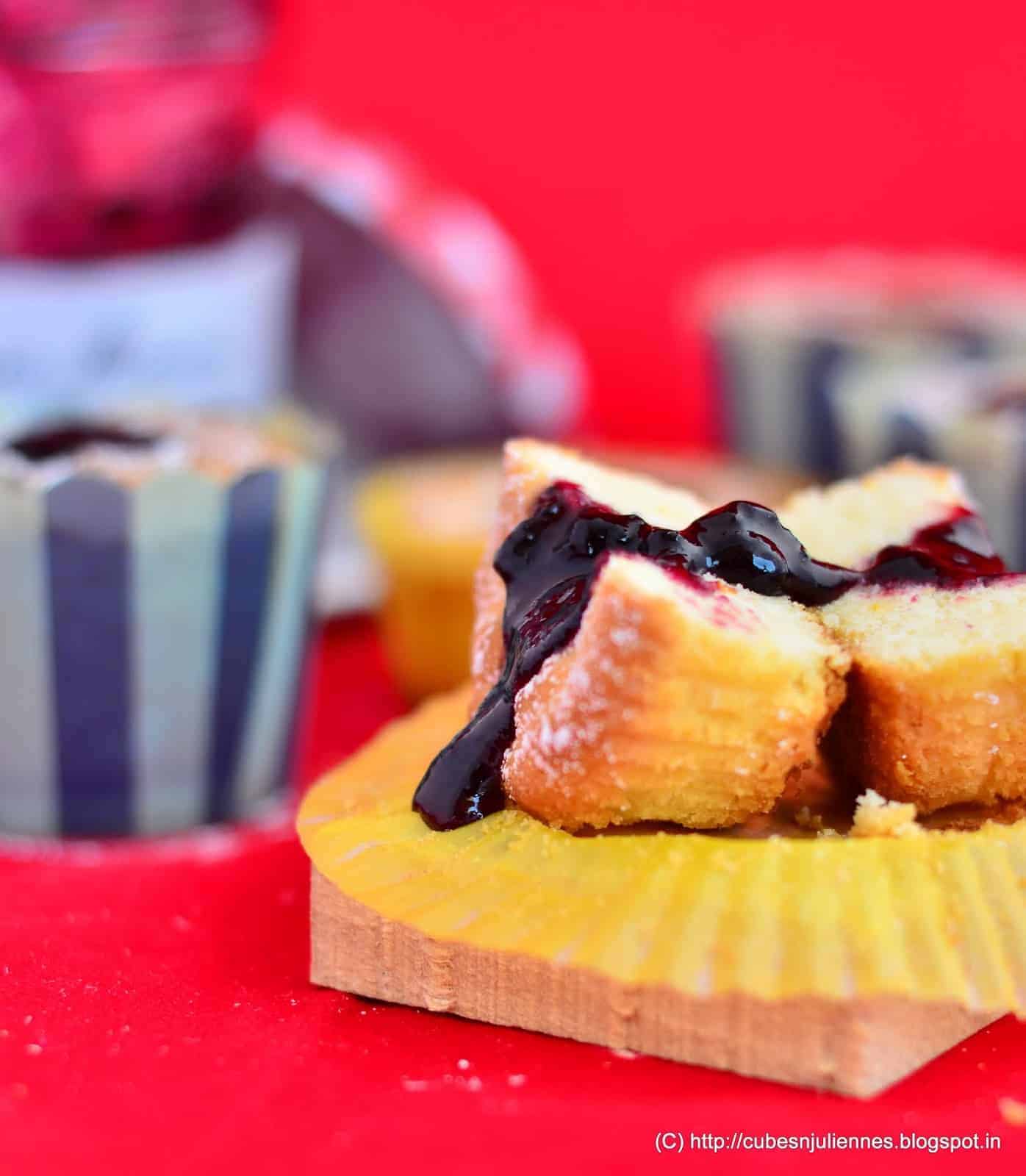 METHOD:-
Pre-heat the oven at 170 degrees, line the muffin pan with muffin liners.
In bowl, sift together all-purpose flour, baking soda, corn flour.
In another bowl, sift confectioners sugar.
In a large bowl, with an electric handmixer, whisk together butter and confectioners sugar thoroughly for 3 to 4 mins.
Add the sifted flour mixture, orange zest, orange juice and orange essence. Mix until the mixture is very smooth.
Spoon the prepared mixture in a disposable piping bag fitted with a star nozzle.
Pipe swirls of the mixture into the muffin liners leaving a slight indentation in the center.  Please leave some space in the liner and do not pipe them to the rim.
Bake them in the pre heated oven for 18 to 20 mins or until light golden.
Take them out of the oven.  Leave the short cakes in the tray for 15 – 20 mins.  Please do not touch them at this stage.
Now transfer them on wire rack and cool them completely.
Spoon little blueberry preserve in the indentation of the short cakes.  Dust them with confectioners sugar.