Muffins are usually simple and easy form of cakes which is generally relished during breakfast or teatime.  This one was again a simple effort for me to make them, but what made them special for me is that I made these cute little muffins for my super cute little daughter.  While in making, the whole house was filled with the aroma of freshly baked muffins.  Ms. Daughter had a constant eye on the oven waiting for the muffins to come out directly to her plate. The best is yet to come, what made me overjoyed was her gesture to respond about the muffin which she just gave by a thumbs up with an eye closed.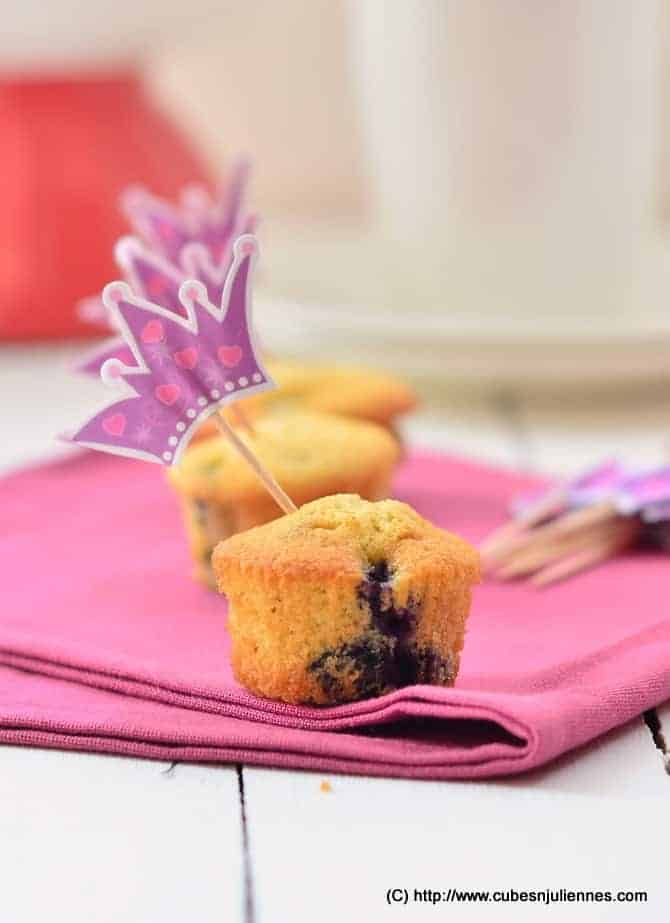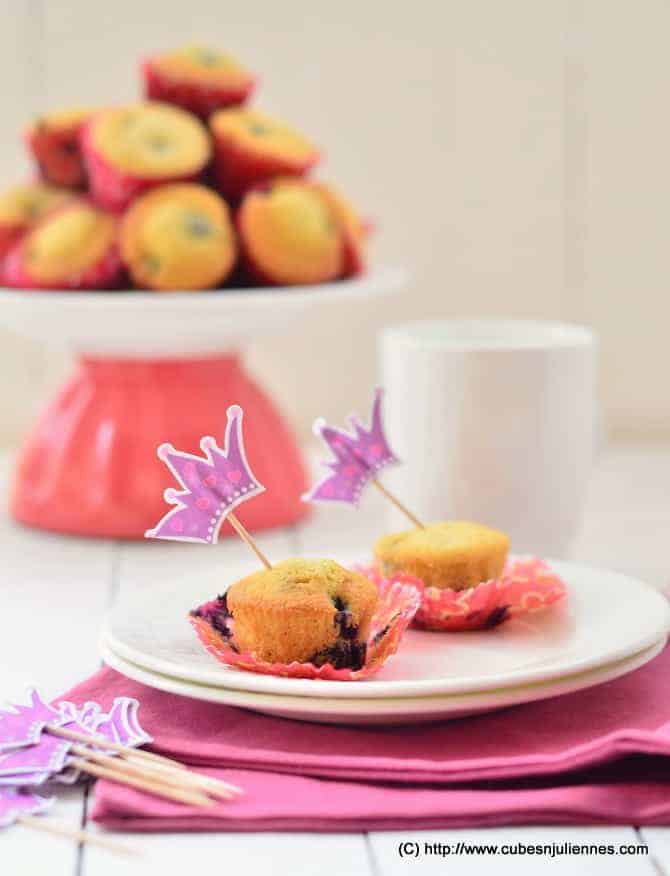 INGREDIENTS:-
All ingredients are at room temperature unless specified
250 gms + for coating berries,  All purpose flour
125 gms, unsalter butter
250 gms, castor sugar
4 nos, eggs, medium
1 cup, milk
1 cup, blueberries, fresh or frozen
1½ tsp, vanilla essence
½ tsp, cinnamon powder
¼ tsp, nutmeg powder
1½ tsp, baking powder
½ tsp, baking soda
¼ tsp, salt
 Zest of 1 lemon
METHOD:-
Preheat the oven at 180 degrees centigrade.
Line the mini muffin pans with mini muffin liner.
Coat the blueberries with flour and keep them aside. This will avoid the berries from sinking at the bottom of the muffins.
Sift together flour, cinnamon powder, nutmeg powder, baking powder, baking soda and salt.  Keep it aside.
Beat together castor sugar and butter with a hand mixer on medium speed until pale, fluffy and creamy.  Approximately 5 mins.
Add egg one at a time and beat well after each addition.
Add lemon zest and vanilla essence and mix well.
Add 1/3 of the flour mixture and ½ cup of milk and mix.
Add ½ of the remaining flour mixture and all of the remaining milk, mix.  Scrape the bowl from the side using a spatula.
Add the remaining flour mixture and mix. Do not overmix.
Finally fold in the coated blueberries in the prepared batter.
Fill the muffin liners upto 2/3 of the level and bake them for 10 to 12 mins or till the skewer comes out clean.
Cool them in a pan for few minutes.   Transfer them on a wire rack and allow them to cool completely.
Enjoy them during breakfast or tea time with hot cup of tea or coffee.
NOTE:- 
1. If you are using frozen blueberries, thaw them to room temperature.
2. I have used mini muffin liners and mini muffin pan, but you can also make them of the size of a normal muffin.