Mango Shrikhand also known as 'Amrakhand' is very famous and traditional sweet made with hung yogurt and fresh mango pulp in almost every home when mangoes are season. It is thick creamy, silky dessert garnished with slivered dry fruits and saffron. Once you put a spoonful of amrakhand in your mouth, you will gobble it to even a last bit licking your bowl clean asking it for more and more. Any good variety and quality of juicy mangoes can be used.Personally, I prefer to use either Alphonso or Kesar for any mango dessert or sweet I plan to make at home. A very simple dessert with goodness of mango, yoghurt, saffron and dry fruits…here's the recipe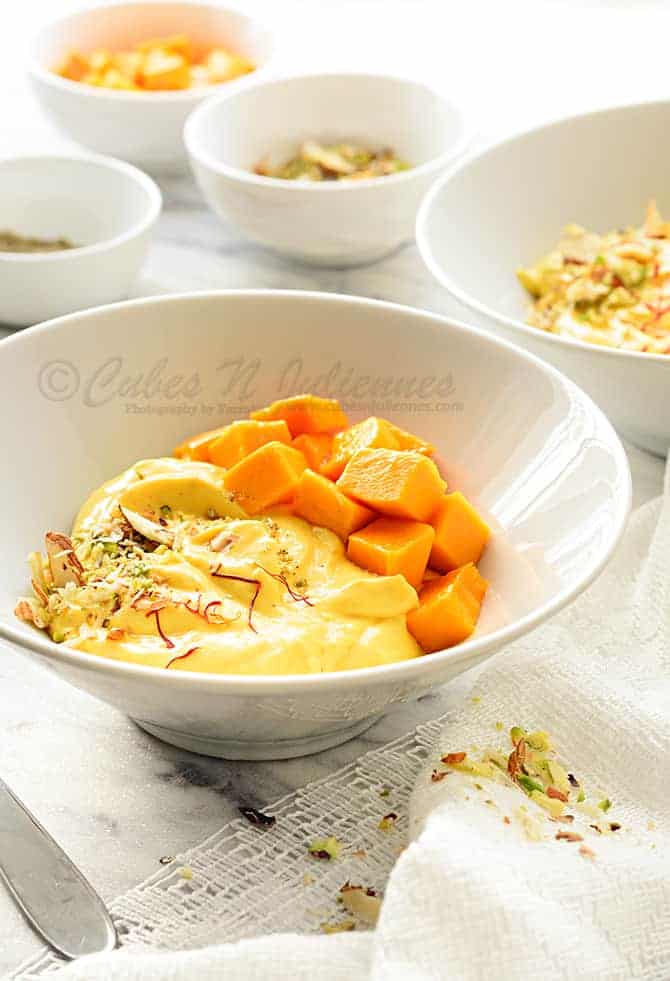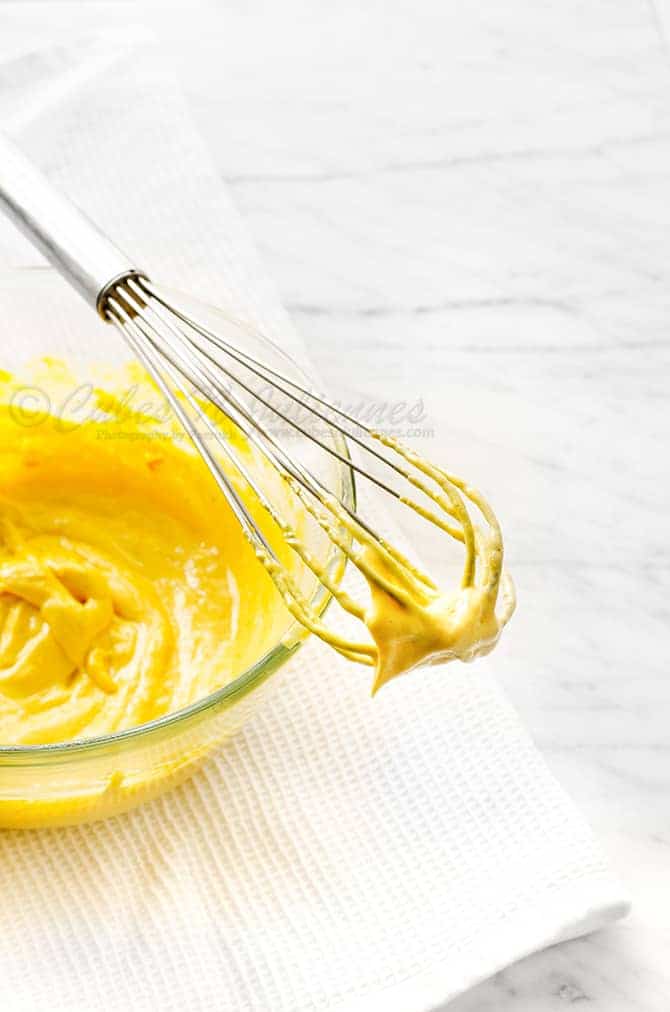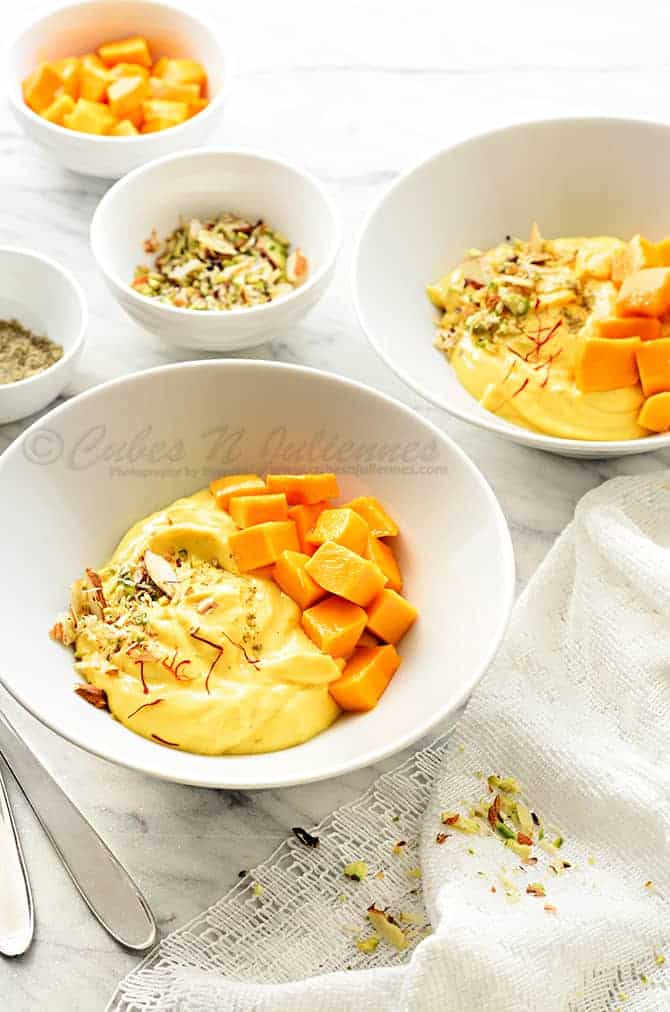 3/4 cup, Mango pulp (I have used fresh pulp of alphonso mango)
1 cup, mango ( preferably alphonso), cut in small cubes
Sugar as required depending upon the sweetness of mango or the amount of sweetness you prefer
Almond and pistachio slivers for garnish 
Take a clean muslin cloth and pour all the yogurt, tie it well. Hang yoghurt on kitchen tap for 2-3 hours.
place an empty bowl below to collect the whey. The mass left behind in muslin cloth is known as 'Chakka'
Soak saffron in 2 tbsp of warm milk 
In a bowl, combine chakka, mango pulp, cardamom powder, sugar(as required) and saffron soaked milk. Whisk well.
In serving bowl, add mango cubes, shrikhand and garnish with slivered almonds, pistachios and saffron. 
Serve Chilled as it is or with poories.