A perfect cooler to beat the heat this summer !!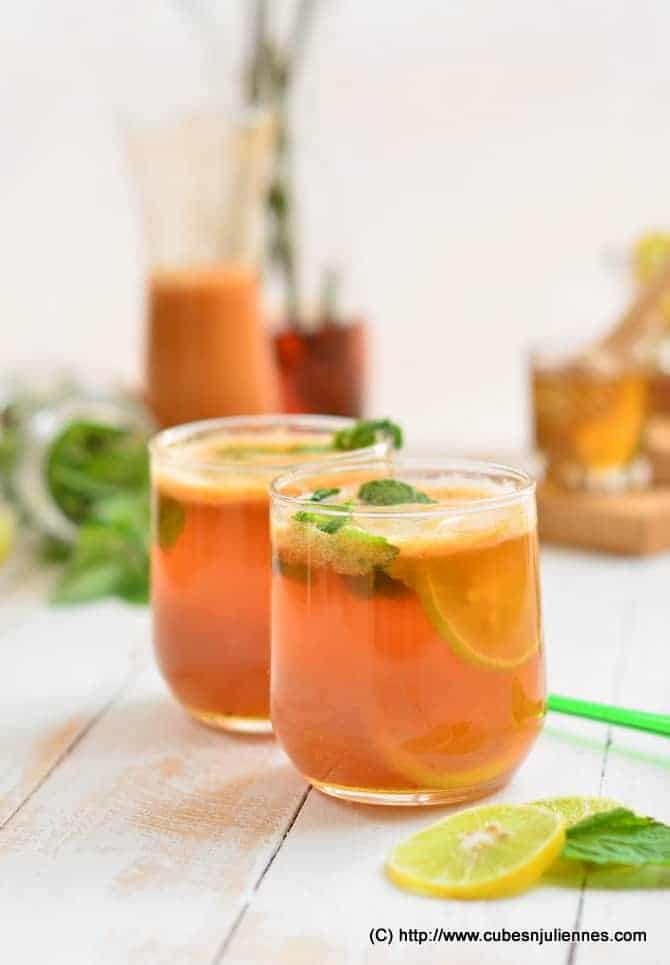 INGREDIENTS:-
1½ cup, apricot juice (here I have used fresh apricots)
2 stalks, lemon grass
3 cups, water
3 tbsp, honey (can be varied as preferred)
Lemon wedges
Fresh mint leaves (slightly crushed)
Ice cubes (as required)
2 nos, tea bags (here I have used Lipton Yellow label)
METHOD:-
In a pan, bring water to boil.  Once the water starts boiling, add lemon grass stalks and tea bags.
Switch off the heat and allow it to steep for 10 mins. Cool it.
Add ice cubes, mint, lemon wedges and honey in the glasses to be served.
Add ½ cup of apricot juice in each glass, pour  lemon grass tea. Stir and enjoy.NOTE:-
If you prefer, you can use tetra pack juice instead of fresh one.