Delicious healthy Figs and Dates Milkshake.
Alhumdulillah! Today is 19th Ramadan. Days passed on so quickly, I didn't realised that we have reached at the end of second Ashra(the middle ten days (11-20) of this noble month). This second Ashra of Ramadan is to wash away all our sins, to seek forgiveness and repentance.
The Prophet is reported to have said: "Do repent in this month to Allah for your sins, and supplicate with raised hands at the time of prayer as these are the best times, during which Allah Al-Mighty looks at his servants with mercy. Allah answers if they supplicate, responds if they call, grants if He is asked, and accepts if they entreat. O People! You have made your conscience the slave of your desires. Make it free by invoking Allah for forgiveness. Your back may break from the heavy load of your sins, so prostrate (sajda) yourself before Allah, for long intervals, and make this load lighter."
This is the time when mercy is at its peak, ask for forgiveness as much as you can:-
"I ask forgiveness of my sins from Allah who is my Lord and I turn towards Him."
May Almighty Allah bless all of us, shower His Mercy on mankind, bringing peace and harmony into this world-Ameen!
It was an immense pleasure to join my dear friend Lubna Karim @YummyFood for an event held in Ramadan 'Joy from Fasting To Feasting-VIII'. I find myself special to connect to such a humble and gracious person. This year again when she approached me for an event post, I could not even start to think of a "NO" answer. I would accept her request and would love to be there with whatever I can do for her.

Allah(swt) has blessed us with Noble Quran for our guidance and solution to every difficulty. There has been numerous mentions about the divine favour. One of them is Dates and second Figs. Figs and Dates have many benefits of healing effects mentioned in number of Hadith.
Fig (Anjeer) plant is one of the only five plants mentioned in the Quran, along with olives, grapes, pomegranate and dates.
Figs are very helpful in ailments like bronchitis, cough,constipation, piles, heart disease, anaemia and High blood pressure. They are in potassium, iron,vitamins, dietary fibers, and calcium. It has all the benefits for pregnant and nursing woman providing them strength and energy. Figs are best natural medicine for treating Insomnia promoting good sleep due to nutrient Tryptophan it contains.
Dates( Khajoor) also has a special position in Islam. Dates are the staple food of middle east for thousands of years. This small sweet edible fruit is packed with impressive essential nutrients, rich in dietary fiber. They form the excellent source of iron and potassium. Furthermore, dates are rich in minerals like calcium, manganese, copper magnesium, vitamin B6. dates prevents LDL absorption in gut, possess anti-inflammatory and anti heamorrhagic properties.
They are easy to digest, decrease the hunger feeling in fasting. they protect fasting person from having constipation that results due to meal time changes.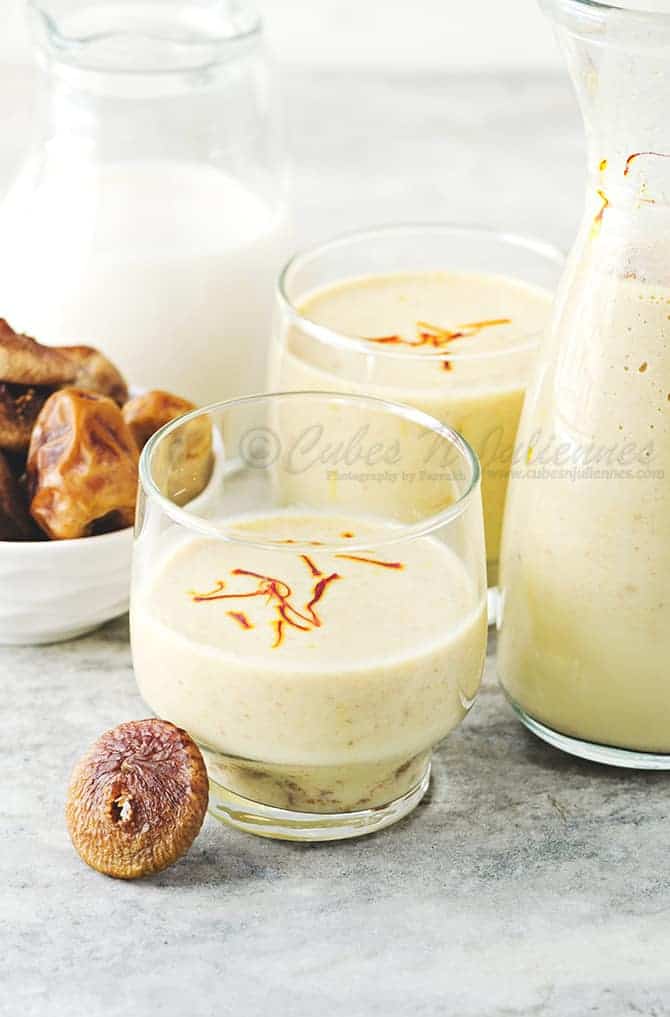 Here are the few hadiths reported and mentions in Holy Quran:
In Surah Maryam [19:25], Quran says that when the mother of Prophet Jesus (peace be upon him) was giving birth to him and she was experiencing pain, she was told by the Allah; "shake the trunk of the palm towards you and fresh, ripe dates will drop down onto you."
And thereby He brings forth for you crops, and olives, and palms, and vines, and all kinds of fruit. Surely in that is a sign for a people who reflect.)
It was reported that The Prophet (PBUH) said: " The one who eats 7 dates in the morning will be protected that day from poison and envy"
The Prophet (PBUH) said: "Break your fast by eating dates as it is purifying." (Narrated by Ahmad)
Aisha (may Allah be pleased with her) said: the prophet (PBUH) said: "Indeed in dates there is a cure". [Reported by Muslim (14/3) and Ahmad (6/152)]
The Prophet (PBUH) said: "Whoever finds dates should break his fast with them and the one who does not should break his fast with water because it is pure"
Prophet (SAW) said, "The house that has no dates, its people are hungry." [Tirmidhi]
The Prophet said, "Bind yourself to have a meal at night even a handful of dates, for, skipping this meal makes one age quicker."
The Prophet (Pbuh) used to combine dates with bread sometimes. At other times he mixed ripe dates with cucumber, or dates combined with butter. He used to take all varieties of dates, but he preferred the variety called Ajwah.
The moment my dear friend Lubna approached me for the Ramadan event, I decided to make healthy nutritious Figs and Dates Shake. The reason why I chose this shake, I would request you to visit Lubna's Blog @ Yummy Food for further read and recipe
Here are some more Ramdan Guest Post you might love to read:
1. Palak Moong Dal ke Pakode for Luban Karim From "Yummy Food"
2. Anjeer Ki Kheer for Rafeeda from "The Big Sweet tooth"